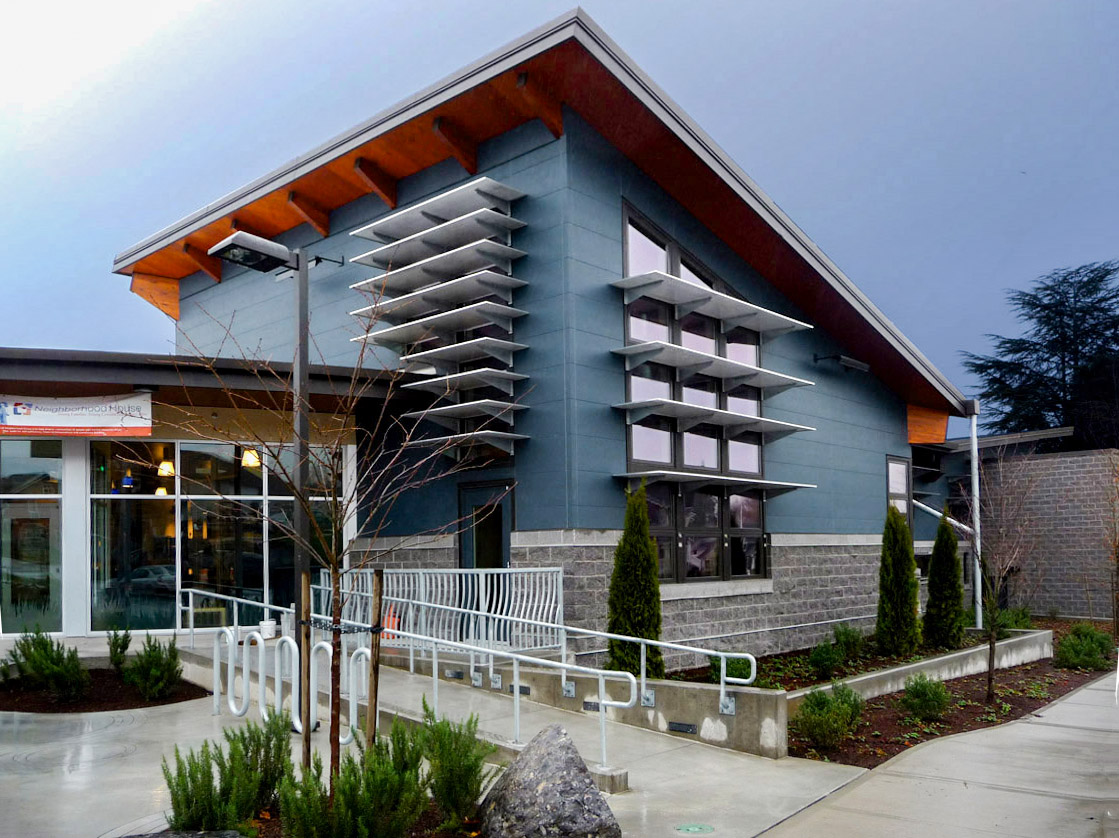 Client: Neighborhood House
Location: Seattle, Washington
Completion: 2010
Project Size: 20,000 SF
Neighborhood House High Point Center
Community facilities
"The team at EW was a joy to work with. They were respectful of our needs, supportive of our ambitious goals and patient in guiding us through two complex projects. They have the ability to bring together talented teams who can work effectively to create vibrant facilities that serve the needs of a diverse community."
Mark Okazaki
Executive Director, Neighborhood House (Rainier Vista and High Point Centers)
Together with Neighborhood House and the Seattle Housing Authority, EW facilitated a thorough programming exercise for the High Point Center, bringing all stakeholders together to discuss program needs, identify possible synergies and trade-offs, and establish design and budget priorities. The highly sustainable building that arose from this powerful collaboration includes administrative and counseling offices, a family center, large classrooms, a teen center, youth tutoring and early education and enhancement programs.
LEED Gold certification resulted from High Point Center's numerous sustainable design concepts: redevelopment of an urban site close to public transportation systems; bicycle storage and a shower for alternative transportation users; collection and filtration of rainwater from impervious surfaces through the stormwater system established throughout the award-winning 120-acre High Point neighborhood; preventing solar heat gain while increasing daylight into spaces through the use of external shading devices; conserving electricity with a ground source heat pump HVAC system; and generating up to one half of the building's electricity needs with a 4,000 square foot photovoltaic array, the largest privately-owned array to date in Washington State.
You may also be Interested In...
You may also like Community Facilities