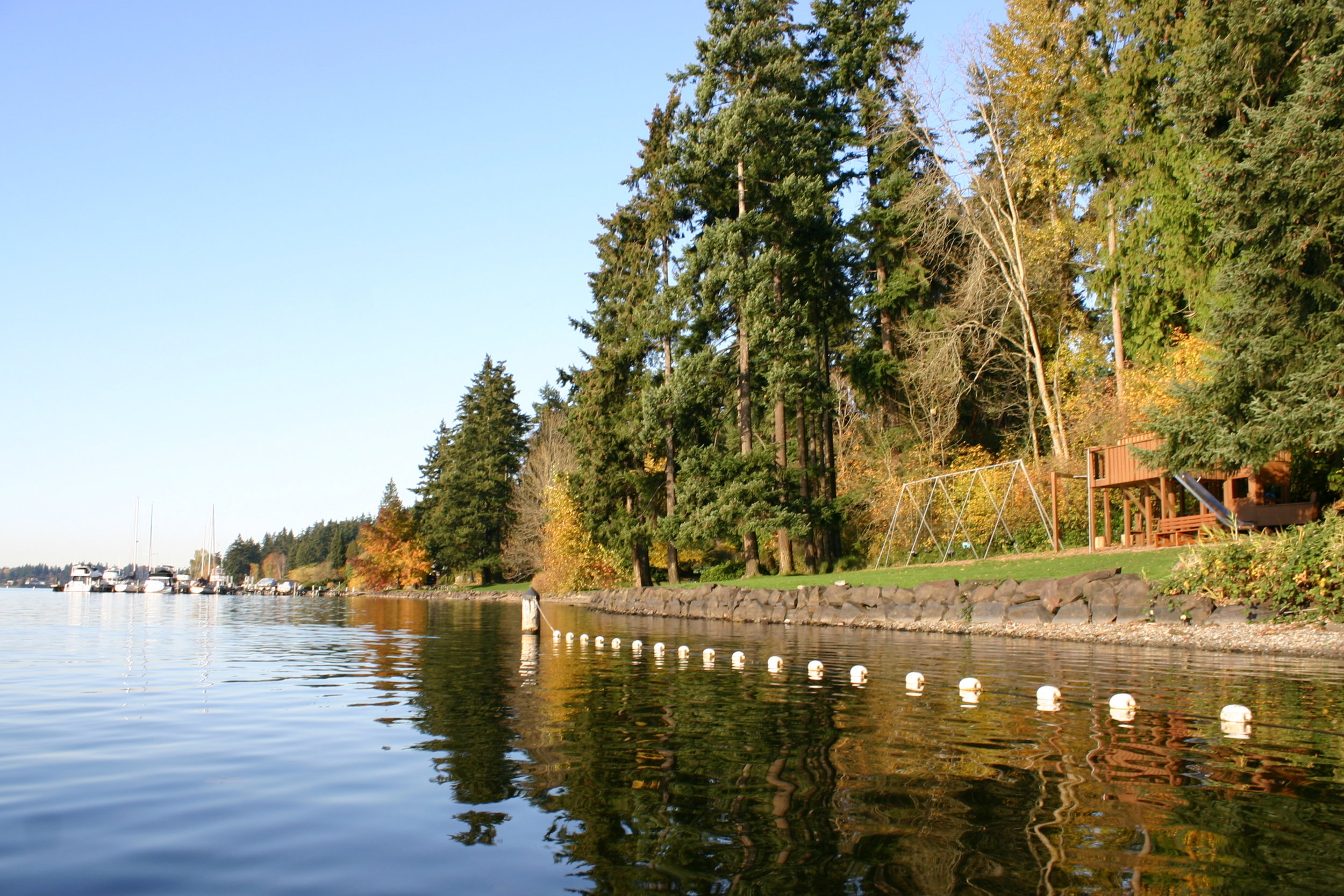 Beaux Arts Village Shoreline Restoration
BEAUX ARTS, WA
Our team was hired to develop a site plan for shoreline restoration along Lake Washington in the city of Beaux Arts between I-90 to SR 520. The previous shoreline was 1100 feet with about one-third containing boat and swim docks. There was a rock armoring along most of the shoreline, with some sections back from the water's edge. The narrow beach consists of coarse gravels with some finer sands. The community sought to restore natural shoreline conditions, in combinations with retaining current uses, to improve the beach composition and slope. The final site plan combined the direct shoreline with the adjoining grass areas and adjacent wooded areas (including storm water runoff) as an integrated habitat while maintaining many of the passive and active use areas. The projected was split between three areas that became three phases of construction. Construction for the project was completed in 2016.
This project was designed by Barker Landscape Architects (now with Environmental Works).
You may also be Interested In...