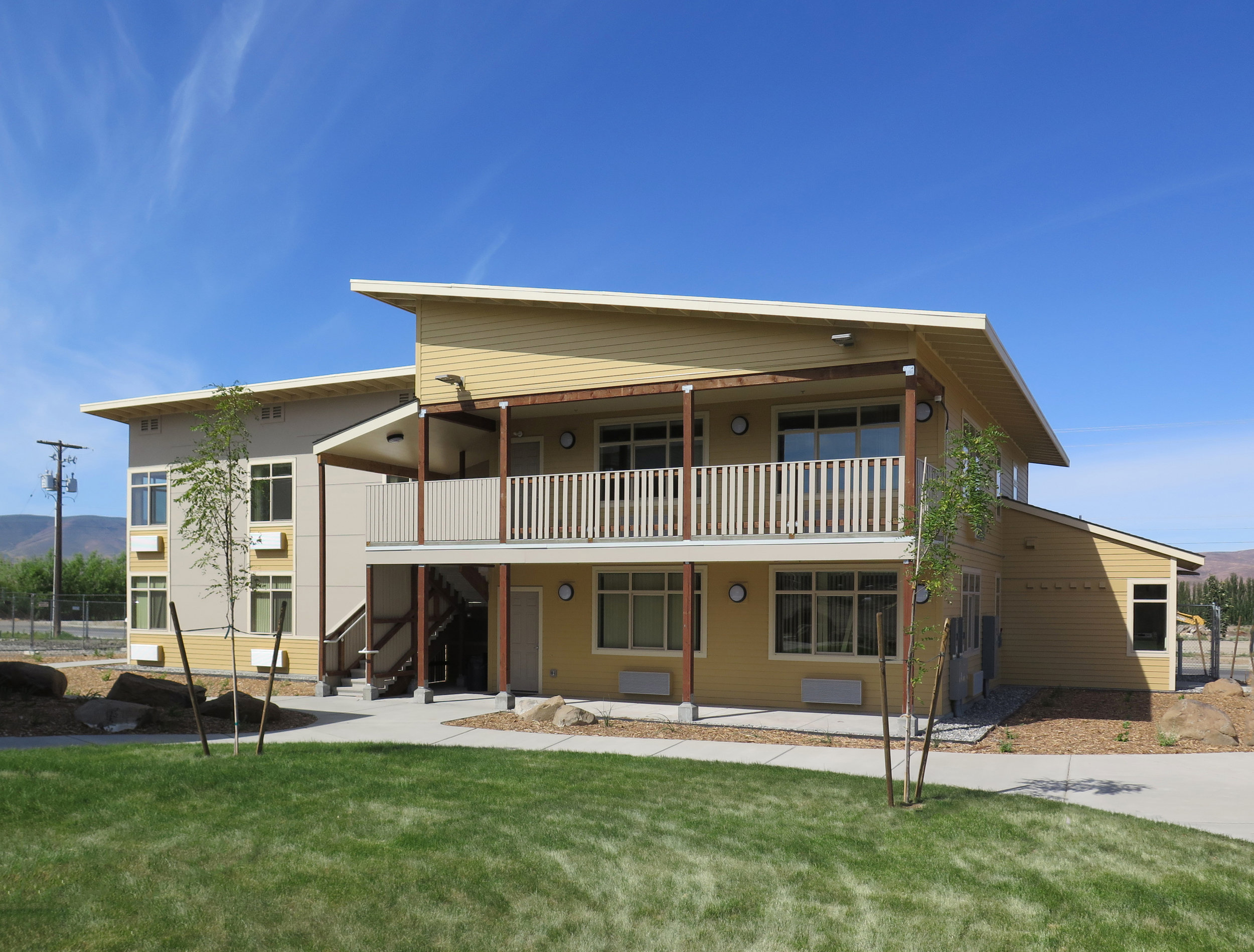 Client: Washington Growers League
Location: Mattawa, WA
Completion: Phase 1-2018
Project Size: 4 Building, 7-Unit Housing Development, Offices, Common Areas
WGL Mattawa Seasonal Farmworker Housing
Farmworker Housing, on the boards
"This development really stands apart from most farmworker housing: the building design, choice of materials, site layout, and resulting campus atmosphere all give the development a feeling of high quality and attention to design and detail. I know that much of this is due to your creative vision, and to your technical ability to blend the physical needs of the housing provider and residents with your creative vision and sense of aesthetics."
Mike Gempler
Executive Director, Washington Growers League

This project provides safe, affordable temporary housing in Grant County, WA, for agricultural workers within a 60-mile radius. Its four buildings offer 144 beds in four-person rooms, shared bathooms, common areas, porches with views, and barbecue areas, as well as office space and a manager's apartment. Two additional building phases will more than triple the current capacity to eventually offer 528 beds.
EW partnered on this project with the Washington Growers League, a repeat client for whom we designed the Brender Creek Seasonal Farmworker Housing in Cashmere, WA.
You may also be Interested In...