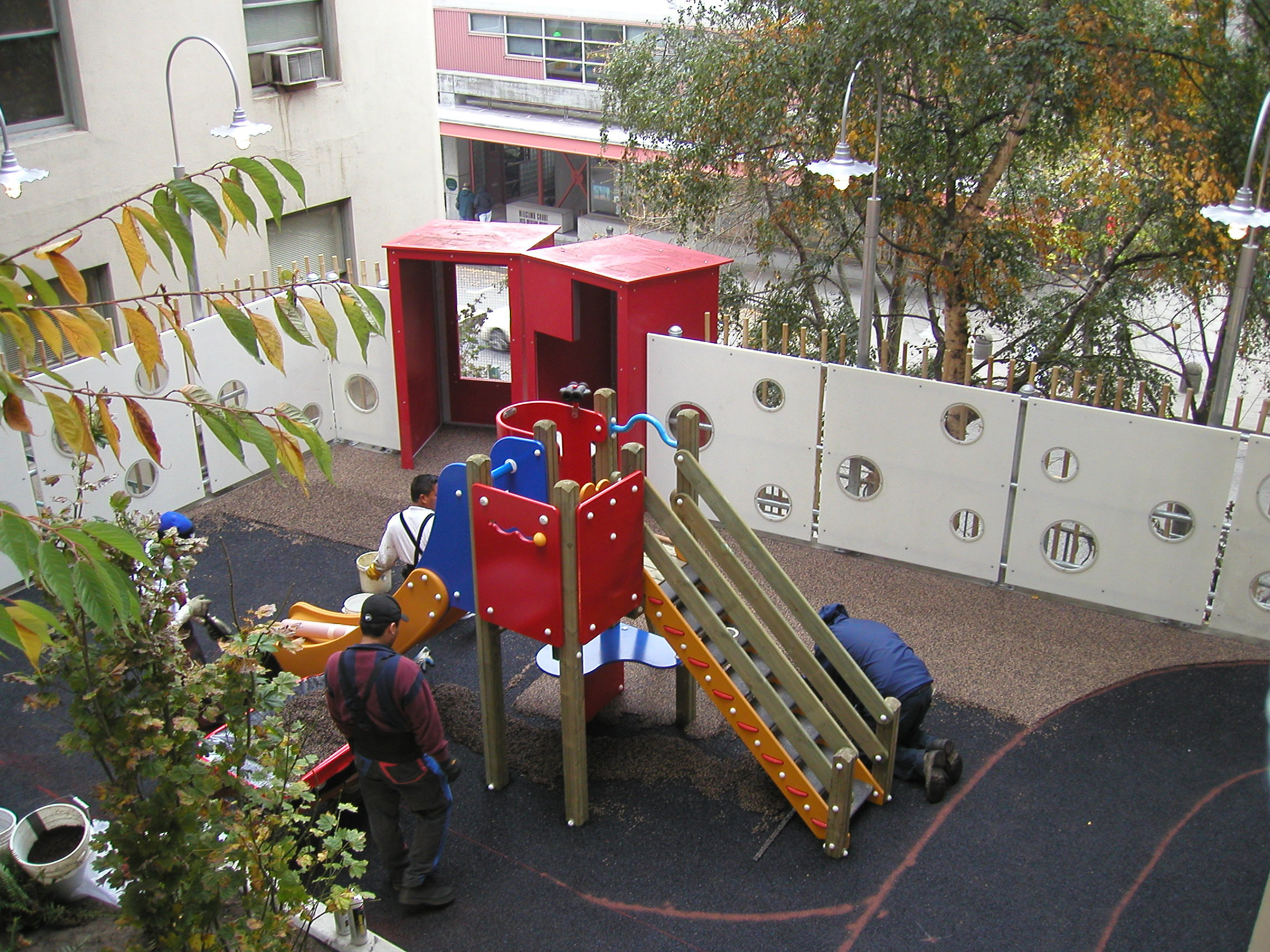 Client: Pike Place Market Child Care and Preschool
Location: Seattle, Washington
Completion: 2002
Project Size: 2,000 SF
Pike Market Child Care Playground
childcare facilities
Environmental Works provided complete architectural services to replace an existing playground with an updated one including a new upper and lower play area with landscaping, sand, and sculptural architectural forms, all woven into the play experience.
The colors, materials, scale, and forms are specific to children, and contrast the playground elements with surrounding historic market buildings. The design echoes and reinforces the many displays of exuberance that occur daily in the Pike Place Market.
You may also be Interested In...
You may also like Childcare