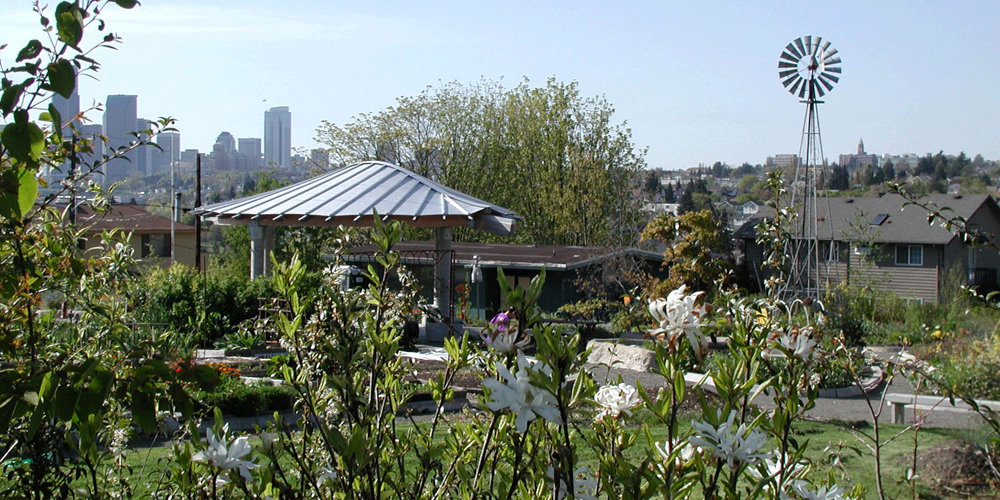 Bradner Gardens Park
SEATTLE, WA
Bradner Gardens is a great and inspiring example of turning asphalt into a community park and garden and bringing the community together. Community volunteers worked with our team to design a master plan for Bradner Gardens Park in cooperation with the Seattle Department of Parks and Recreation. The Friends of Bradner Gardens Park is a unique collaboration of residents of the Mt. Baker Community who maintain the gardens in cooperation with Parks staff. Bradner is a pesticide-free park that uses sustainable gardening practices. Bradner Gardens incorporates several exciting components in addition to the p-patch. These include demonstration gardens, children's gardens, public open spaces, children's play areas, wildlife habitat, a community building with photovoltaics and rain catchment, and a pond that captures site runoff which recirculates through the site with the help of the park's landmark windmill.
This project was designed by Barker Landscape Architects (now with Environmental Works).
You may also be Interested In...