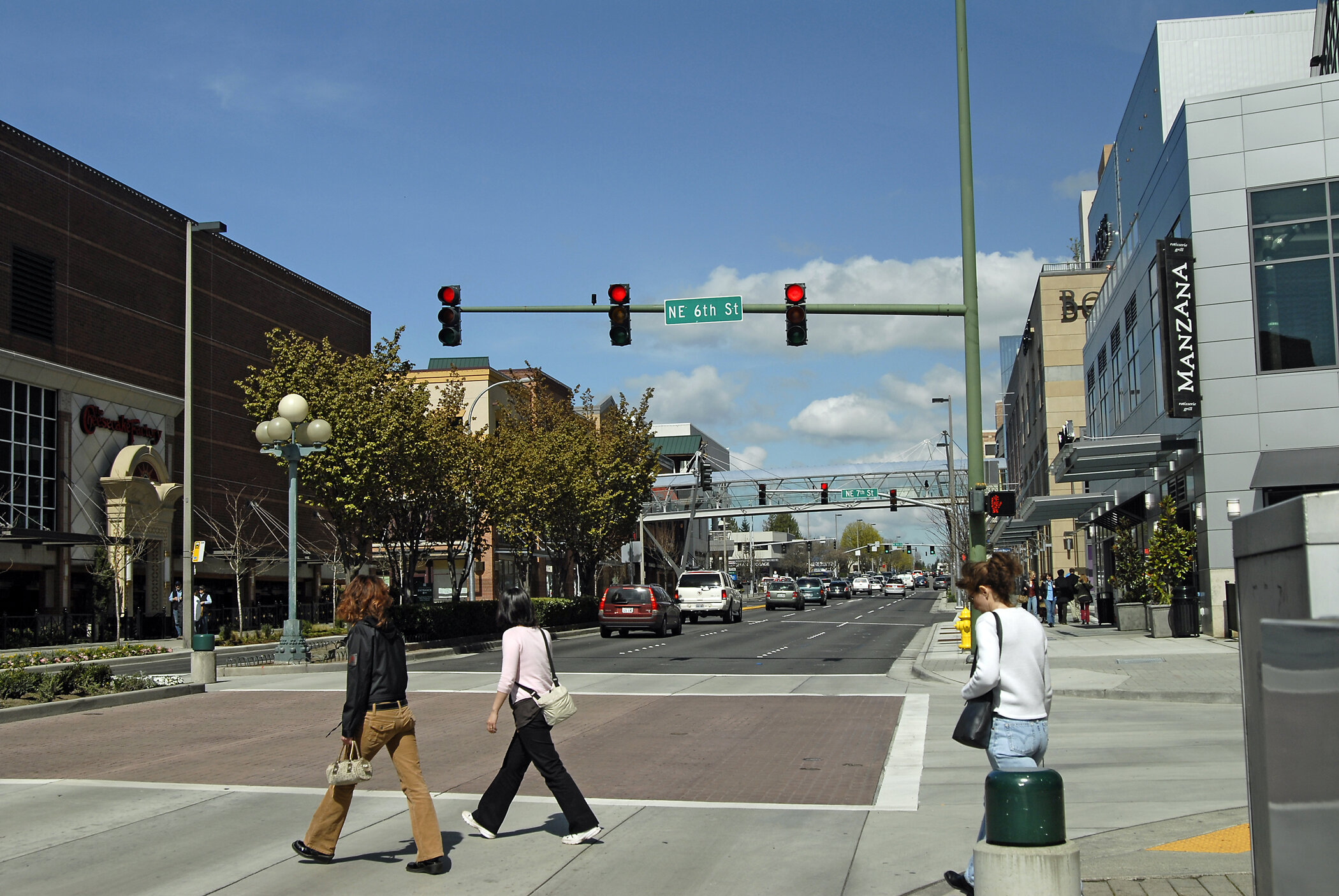 Client: City of Bellevue
Completion: 2010
Project Manager: Nic Morin
Bellevue Great Streets Downtown Streetscape Guidelines
BELLEVUE, WA
The City of Bellevue worked with our team to help develop Downtown Streetscape Design Guidelines, an urban tool kit for street enhancements, to foster a livelier, pedestrian-friendly realm. In a collaborative process with various City departments, we developed long-term solutions for both capital improvement and private development in the core downtown area. We researched several case study projects from cities around the country, and used those precedents to inform the final structure of the document. The toolkit was developed through the use of simulations, visualizations and on-site planning. Specific active urban street elements include creative alternatives for seating, lighting, multi-modal transportation, gateways, art elements, way finding signage, water features, planting and other site furnishings. A specific pallet was developed for streets to celebrate distinct themes including commerce, retail/shopping and entertainment.
CLICK HERE to view the full report for the Bellevue Great Streets Downtown Streetscape Guidelines
This project was designed by Barker Landscape Architects (now with Environmental Works).
You may also be Interested In...